FRANK A RHYME
Frank A Rhyme purchased the drug store from Clifford Arnold on September 6, 1886 Stationery products such as writing paper, scratch bocks, slates, pencils, ink, pens, sponges and more were advertised in the local paper as items available for purchase. Since 1886 Rhyme has been in the stationery and office products business.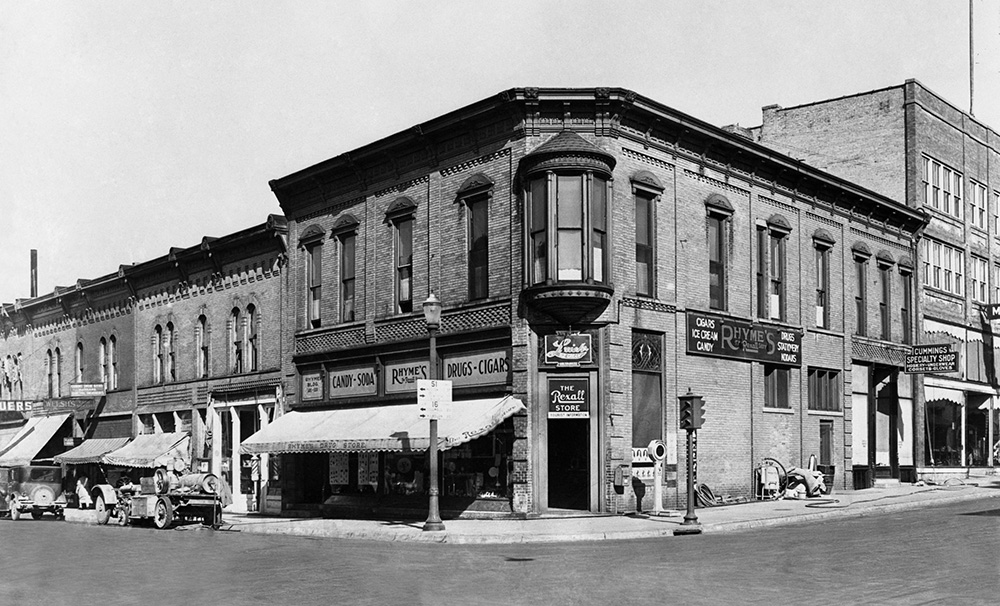 A SECOND GENERATION
William Marshall "Punk" Rhyme took over Rhyme Drug, following the death of his father Frank A Rhyme.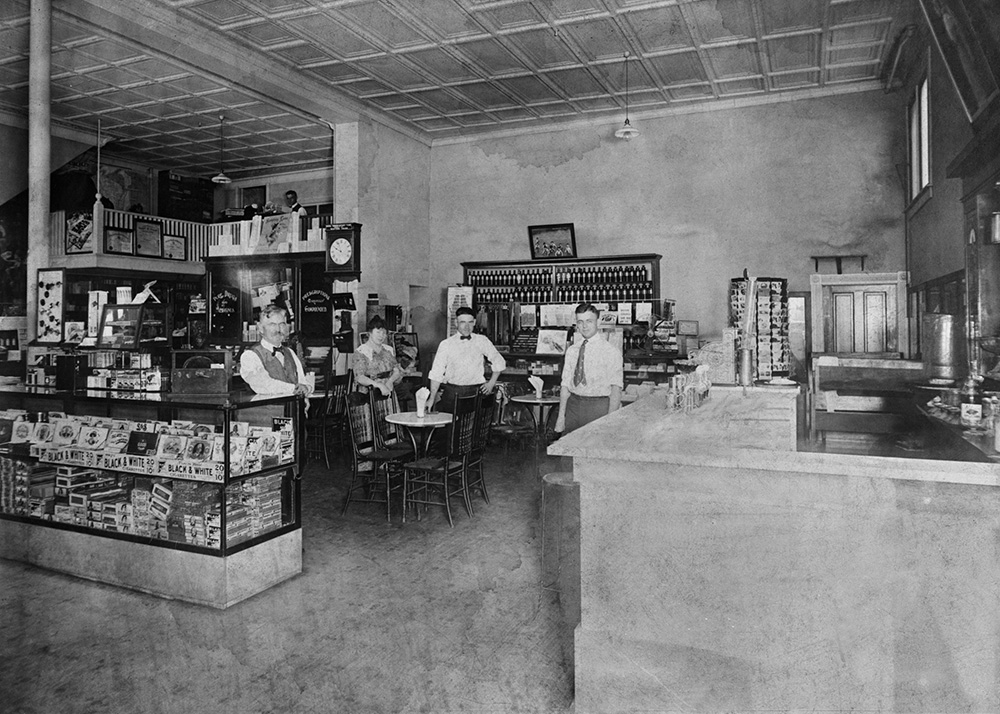 TYPEWRITERS FOR SALE
William Rhyme purchases 400 government surplus typewriters. An article is published in the Portage Daily Register on November 13, 1945 announcing a new product offering, the Underwood Typewriter. This added to the current lines of office supplies, furniture and equipment and a complete service department already being ran within Rhyme Drug.
RHYME SUPPLY COMPANY WAS FOUNDED
In June of 1946 William Rhyme officially branches out Rhyme Supply Company, a typewriter and office machine shop. His son, Frank A Rhyme helped start the business that was conducted in the balcony of Rhyme Drug. Over the course of the next few years, additional offerings were added and the business kept growing.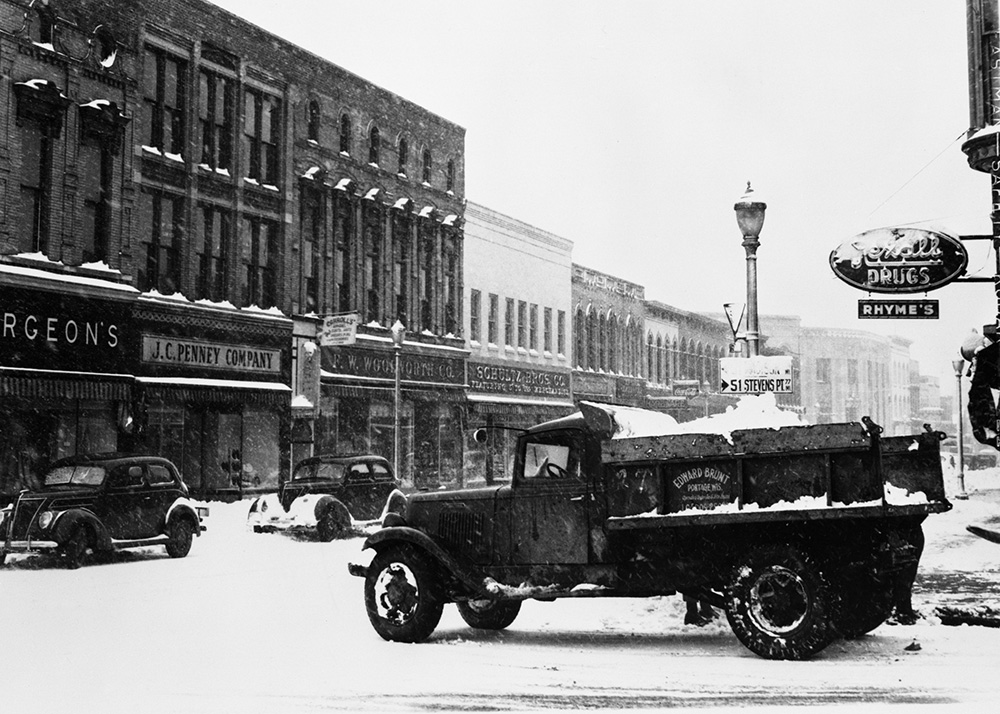 A NEW OFFICE
In October of 1947, work began on a new office for Rhyme Supply Company (separate from Rhyme Drug).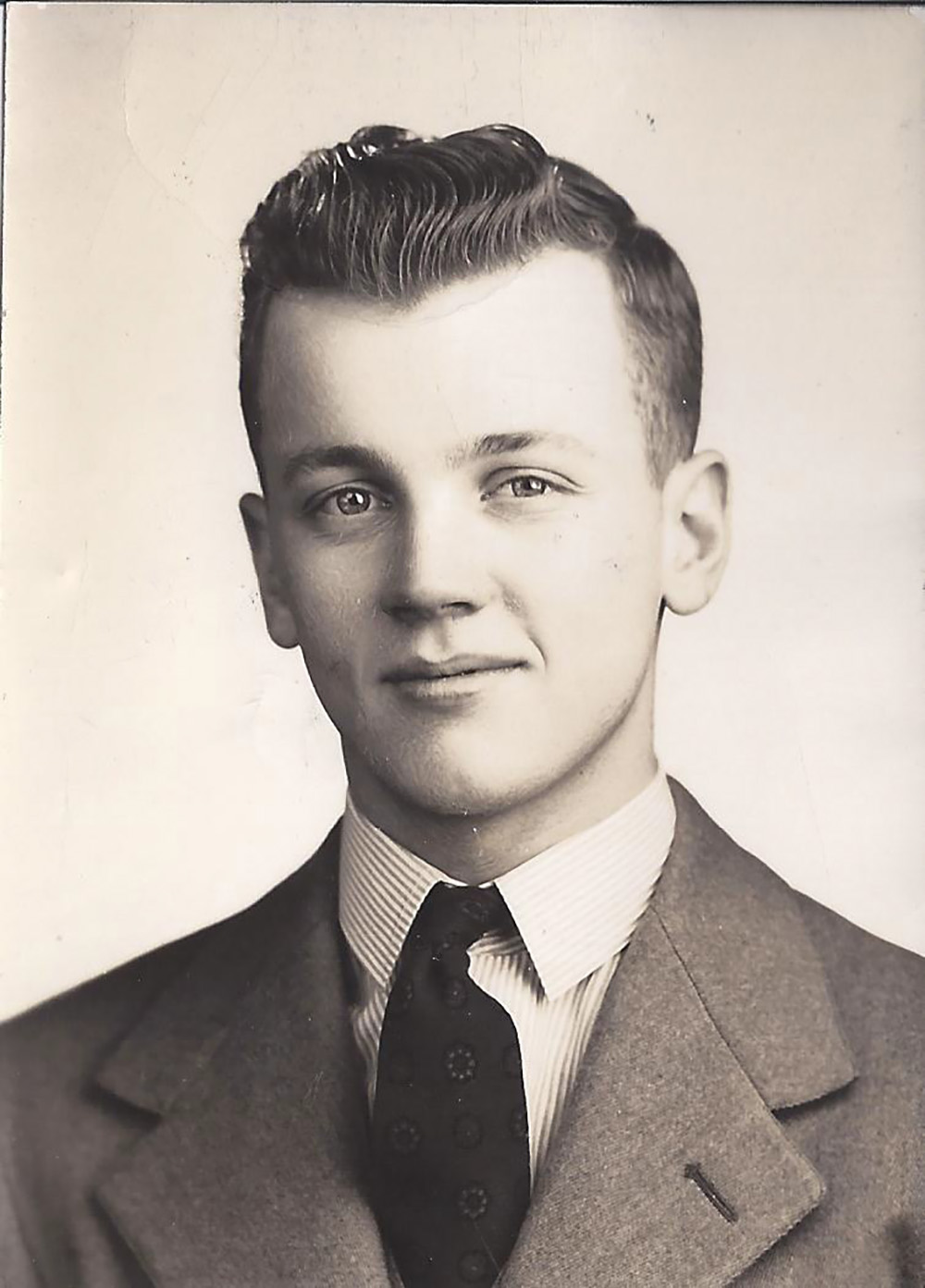 THE LEAP
Frank A Rhyme officially took over Rhyme Drug and William continued to spend most of his time at Rhyme Supply Company.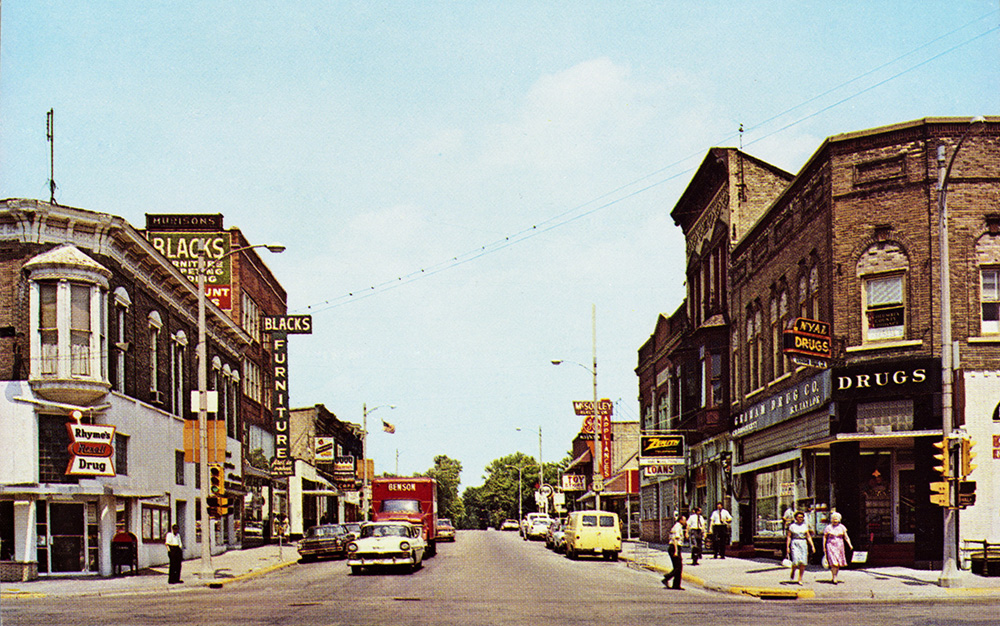 NEW PARTNERS
Tom Cline and John Knipfel were made partners in the business. Throughout the early 60's Rhyme Supply Company was active in improving education tools for Portage High School by supplying calculators and "typing computers" to the Adult Education courses.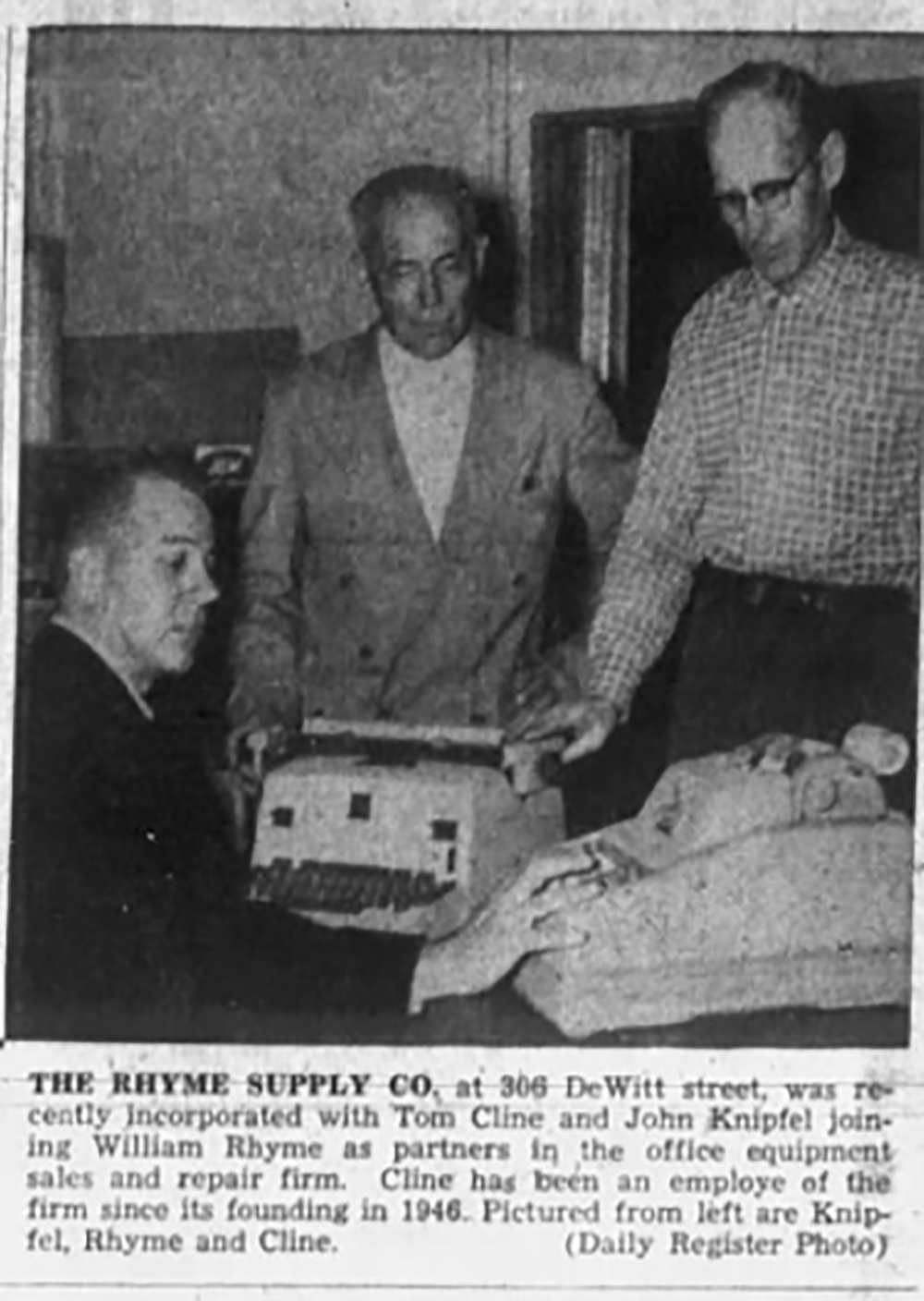 THE MOVE
Pressed by exponential growth, Rhyme Supply Company moves to a new, larger location (122 Cook St.).


CO-OWNERS
Ken Hutler becomes co-owner with Tom Cline.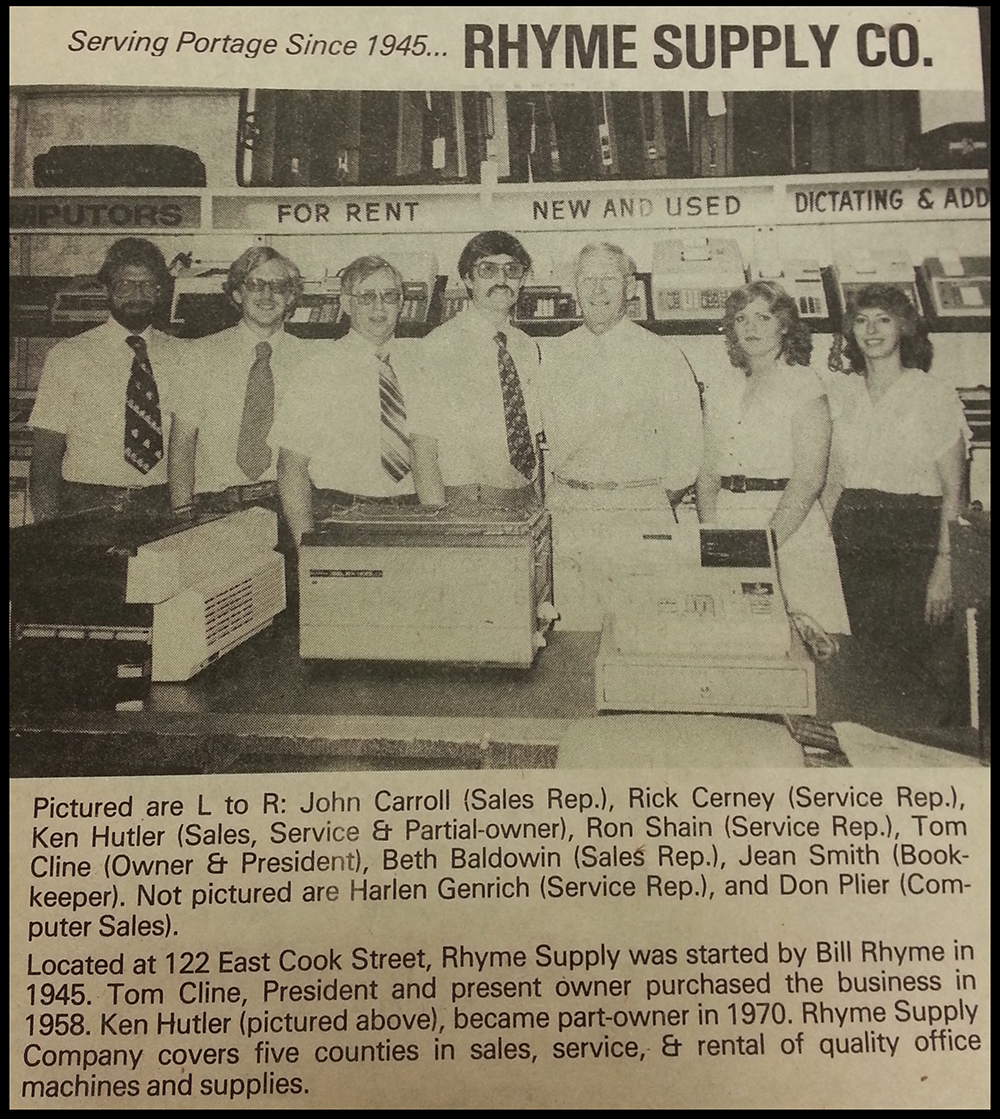 RETIREMENT & A TRANSFER OF OWNERSHIP
Tom Cline retires, and Ken Hutler becomes the sole owner of Rhyme Supply Company. During this time Hutler expands Rhyme Supply Company's office technology and supply offerings. The new name Rhyme Business Products goes live.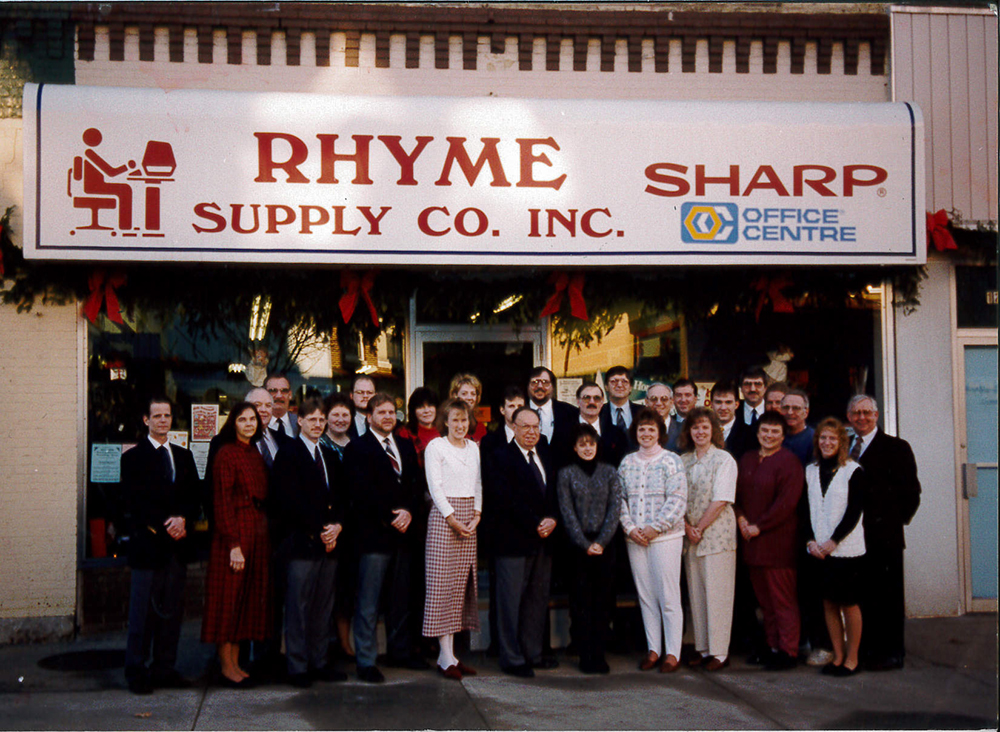 NEW OFFERINGS
Rhyme Business Products expands its offerings to include computers and other IT Services. The need for this product and service offering grew quickly to the point of a new Computer Sales Center being opened in 1986.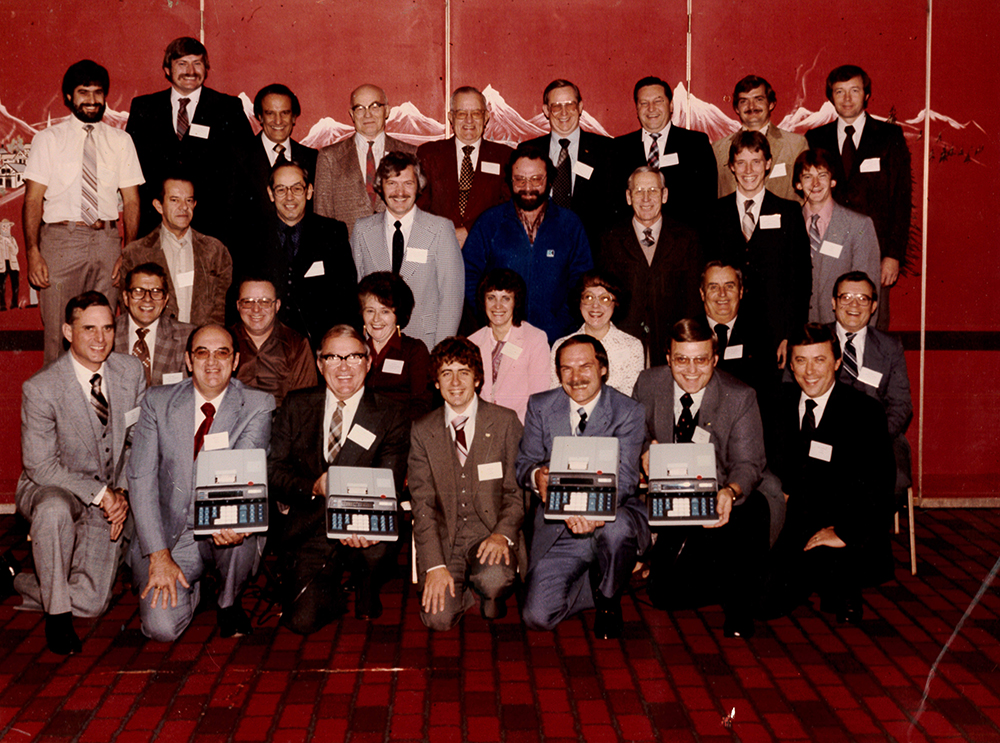 THE FIRST ACQUISITION
Rhyme Business Products acquires Emmon's Napp Office Products, and expands its territory into Juneau and Adams County. This marks Rhyme's first acquisition in its long history.
NEW OWNERSHIP & OFFICES
Mike Steinhoff purchases Rhyme Business Products from Ken Hutler in August of 1999. Steinhoff quickly added two additional offices in Madison and Janesville.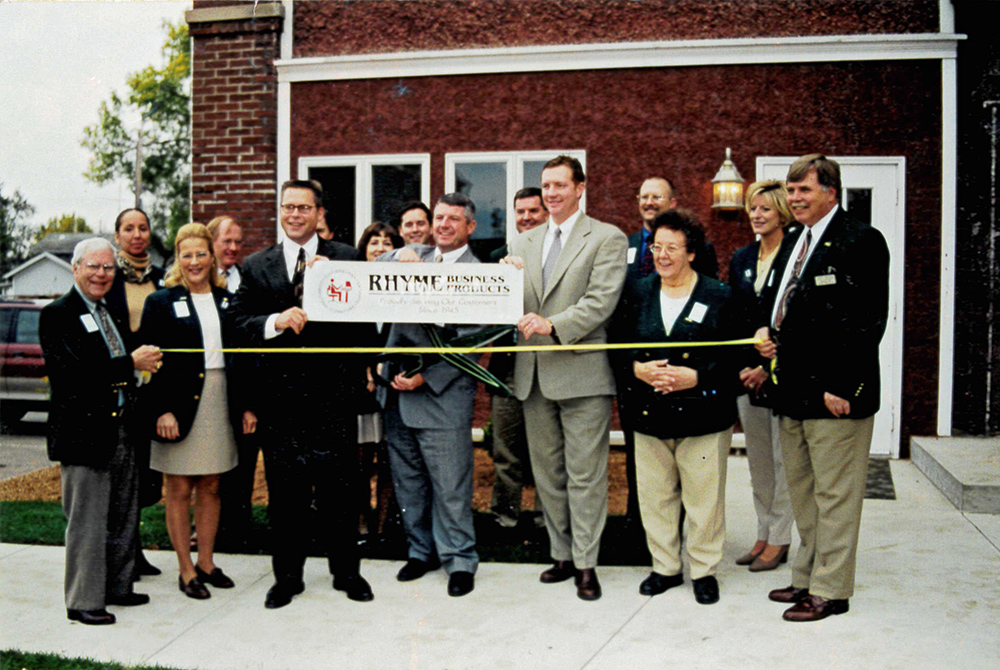 RHYME LEGACY CONTINUES
Company name is shortened to Rhyme and the family name and legacy continues.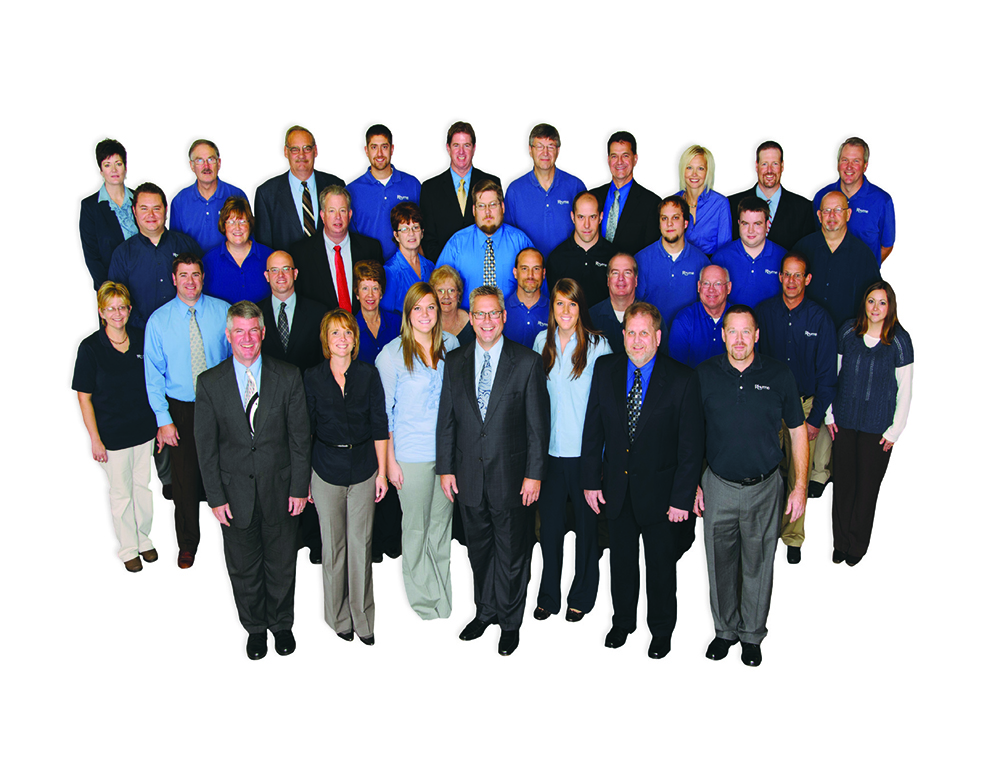 EXPANSION & ACQUISITION
Rhyme acquires 18 businesses in the office technology and supply industry and opens seven additional offices, bringing its footprint to 10 in Wisconsin and Illinois.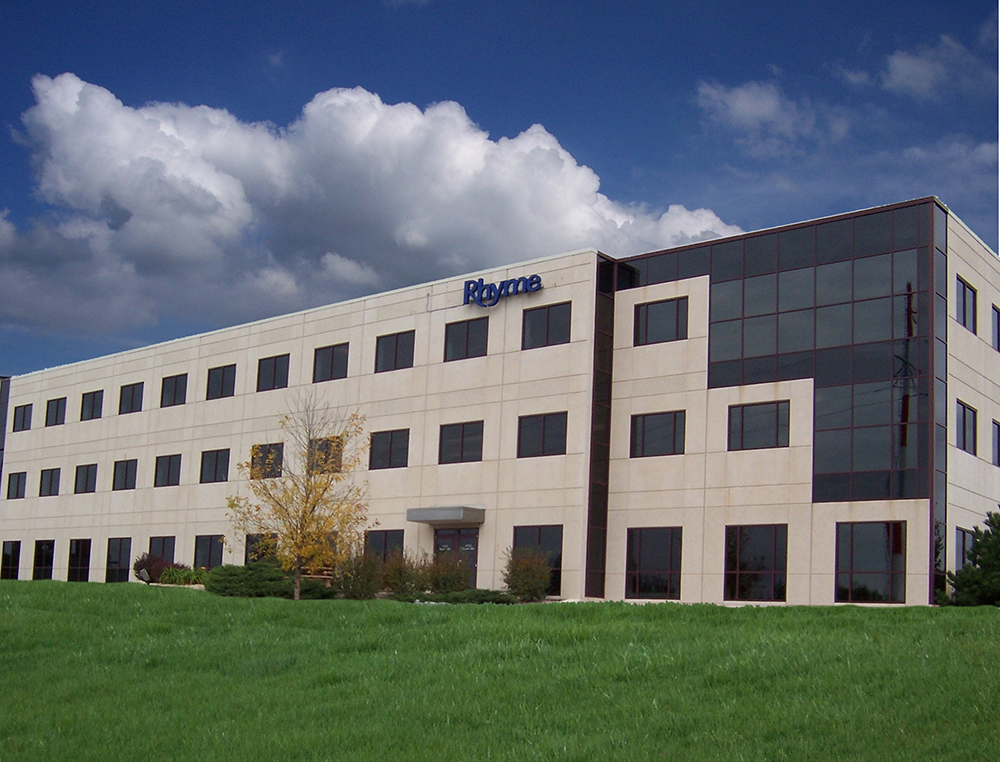 AWARD WINNING
Rhyme is awarded the Sharp Hyakuman Kai Elite Award, which highlights Rhyme has one of the Top 10 Dealers in the U.S.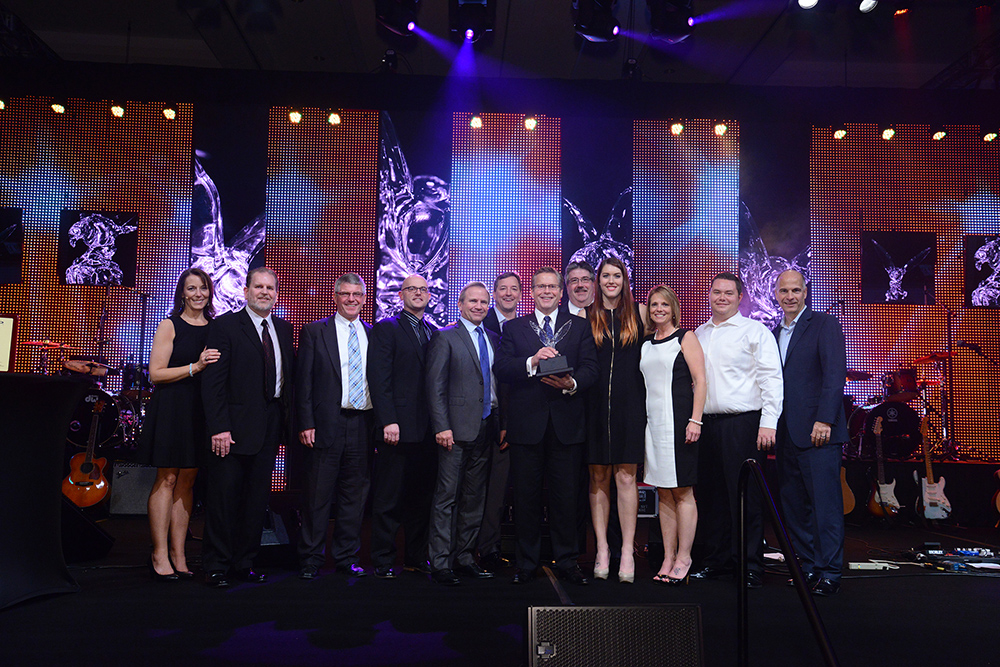 A PARTNERSHIP WITH XEROX
Rhyme becomes an Accredited Managed Print Services Partner and expands its partnership with Xerox.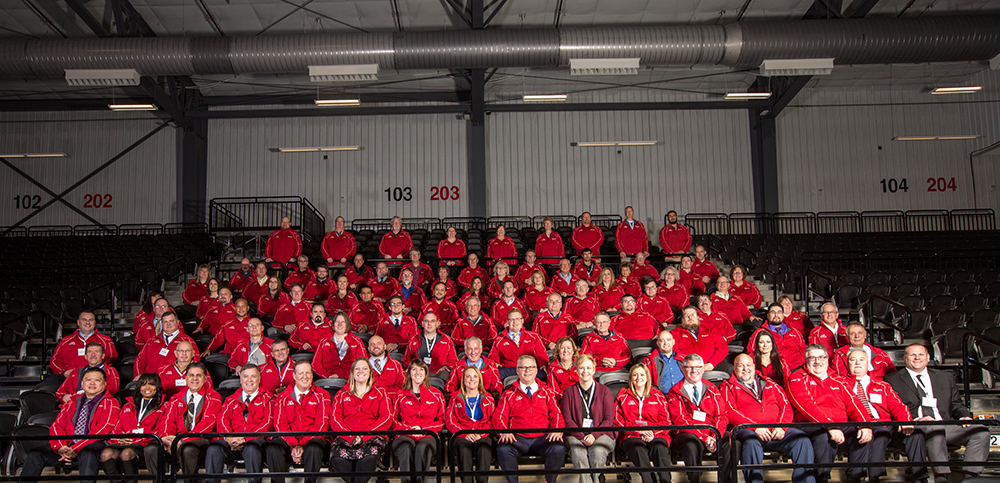 RHYME CONTINUES TO SERVE
Marks Rhyme's 134th Historic Year - 75 years as an official office technology company and 134 years in business under the Rhyme Family name.