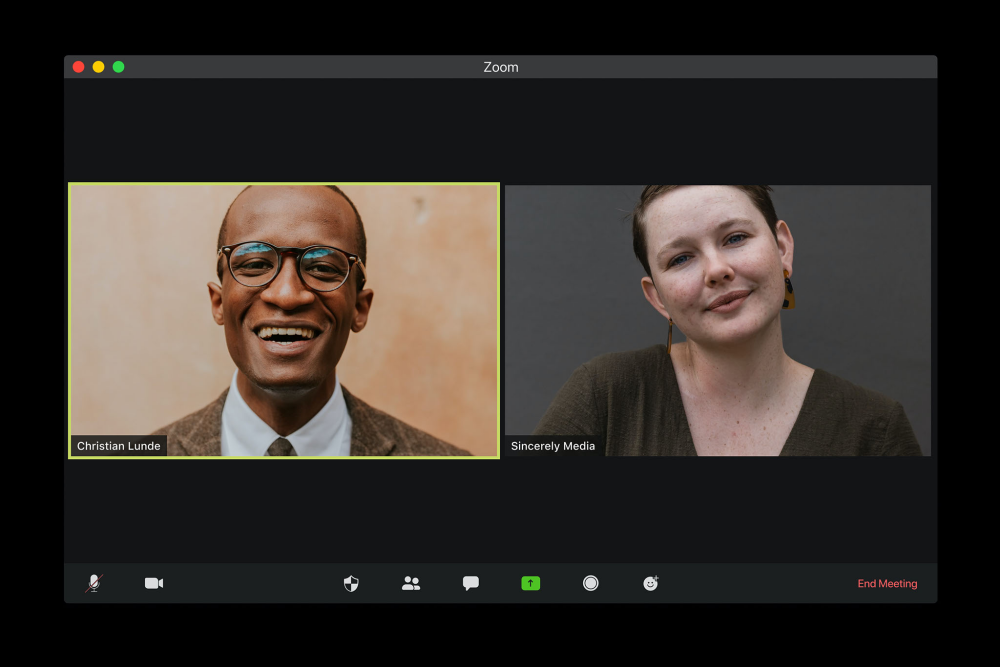 The Cybersecurity & Infrastructure Security Agency has the top tips for safely using videoconferencing to ensure employees are only using approved tools and that their home networks are secured.
---
Tip #1 - Only Use Approved Tools
Only use organization-approved software and tools for business, including company-provided or -approved video conferencing and collaboration tools to initiate and schedule meetings.
Don't install unapproved clients.
Ensure links are correct.
Tip #2 - Secure Your Meeting
Tailor security precautions to be appropriate for the intended audience. Plan for what to do if a public meeting is disrupted. Take precautions to ensure your meeting is only attended by intended individuals.
Consider attendees.
Have a plan to terminate a meeting.
Secure private meetings.
Control attendees.
Tip #3 - Secure Your Information
Tailor your security precautions appropriate to the sensitivity of your data. Only share data necessary to accomplish the goals of your meeting.
Manage screensharing, recording, and file sharing options.
Protect sensitive information.
Tip #4 - Secure Yourself
Take precautions to avoid unintentionally revealing information. Ensure home networks are secured.
Don't reveal information unintentionally.
Consider your surroundings.
Check and update your home network.
For complete details on video conferencing security, download the Cybersecurity & Infrastructure Security Agency Tips for Video Conferencing.