At the end of 2015, more than 100 Billion Mobile Apps had been downloaded from the Apple App Store. Social media apps have spread like wild fire among mobile users. Since apps have become more available and accessible people are able to do more with their mobile devices. This mobile trend has lead to the development of mobile apps for business.
---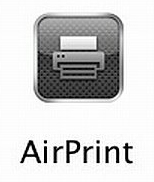 Business apps are gaining traction in the workplace and have been designed for mobile printing, file sharing, scanning/capturing information and collaborating with others. Rhyme offers a variety of mobile apps for our customers to create, share and process information without servers or IT support. This allows our customers to leverage their hardware (printers and copiers), enabling you to be more productive whether on-site or remotely.
Rhyme's Mobile Apps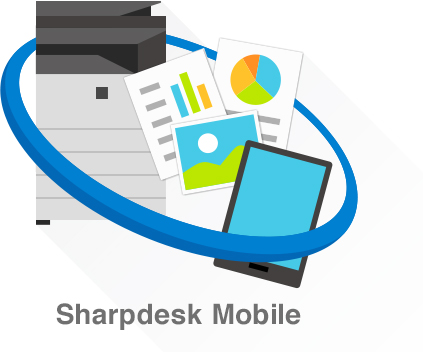 Apps for Sharing Files With Others
SharpDesk Mobile:

One of the features of SharpDesk Mobile is its seamless file sharing with other applications. Users can attach scanned files to email, share documents with other mobile device applications. (iPhone/iPad/Android/Windows)

Cloud Portal Office:

Content management service that allows you to capture, index and archive both paper and electronic documents in a single location.
Share files through email links or shared folders.
Apps for Printing From Mobile Devices
SharpDesk Mobile:

Connect to a Wi-Fi network, select a document, preview and print directly to a supported Sharp MFP. (iPhone/iPad/Android)

Apple AirPrint:

Print web pages, photos, emails and more with AirPrint enabled Sharp MFP's. There is no set up required allowing you to quickly print what you want without the need of a driver.

Mopria Print Service:Connect to a Wi-Fi network and Android mobile devices can conveniently print to Mopria-certified printers and MFP's. No driver, no set up. Many apps offer printing with Mopria such as Google Apps, Adobe and more.
Sharp MFP Wireless Access Point Mode:

Creates an instant point-to-point wireless.
Apps for Scanning/Capturing Information
SharpDesk Mobile:

Connect to a Wi-Fi network, scan and save files directly from a supported Sharp MFP. (iPhone/iPad/Android/Windows)
Apps for Collaborating With Others
SharpDesk Mobile:

Connect to a Wi-Fi network, share scanned files with other devices via email or apps. (iPhone/iPad/Android/Windows)

Sharp Cloud Portal Office

Conference App allows you to sign in and have access to your meeting materials as well as generate guest access so others can share their materials.

Sharp Display Connect

Touch Display Connect is software that allows you to send and receive files between a monitor and a mobile device such as a tablet device and to share and operate a screen on a Wi-Fi network.
For more information on all of our mobile app offerings contact us!
To learn more on how you can use mobile in the workplace see: