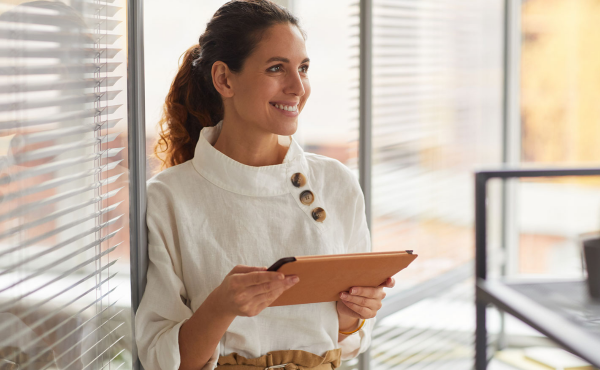 After COVID, the world of work will never be the same. The pandemic changed how people feel and think about where and how they work. We're sharing some key insights into these shifts and the ways we can help your workplace evolve for your new normal.
---
People learned and adapted while working from home – and have new expectations of what worklife needs to offer. As your local experts, we have the solutions and supplies you need to create a space that supports your business, your team and your new way to work.
Restock for a changing workplace
73% of workers are concerned about working on-site – the biggest worry is sick coworkers.
81% of workers don't want to fully return to office or would prefer hybrid scheduling
We'll develop customized solutions to meet the new standard of clean and set up productive spaces anywhere.
Cleaning Supplies Office Products WFH Solutions
Rework your space for the new reality
70% of leaders expect some sort of hybrid model going forward.
Post-COVID, people expect health and wellness to be built into everything.
Together, we'll find the right solutions to fit your business, from prevention to connection.
Air Purifiers Daily Protection Technology
Reinvent your office for today and tomorrow
54% of people want to be able to reconfigure their office furniture.
Employees want more choice, connection and comfort at work, from workspaces to social spaces like breakrooms.
Partner with us to optimize your workplace for the future with versatile spaces and a focus on well-being.
Flexible Furniture Breakroom Options Touchless Solutions
Your Business is Unique. Your Solutions Should be Too.
Whatever your future looks like, we're ready to help you move forward.