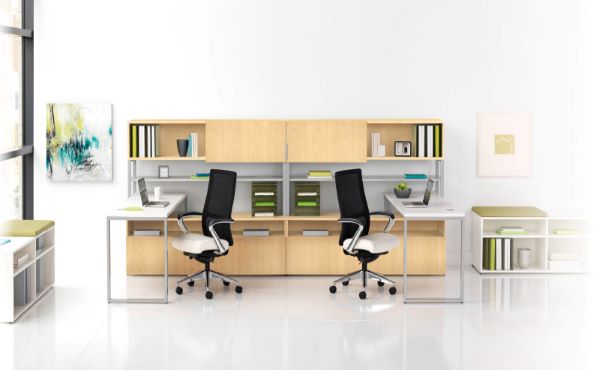 It's no secret that buying an office chair can be an overwhelming process. There are many things to consider when purchasing a chair – comfort, durability, ergonomics – and it can be easy to get lost in all the different options and products available to you. We researched the top office chairs in 2023 to help make your decision easier, whether purchasing for home or in the office.
---
Best Affordable Office Chairs
When it comes to purchasing office furniture cost can vary widely, and sometimes you need to save where you can. Luckily, there are some great affordable office chairs that don't sacrifice many of the important features like adjustability and comfort.
#1. Hon Ignition 2.0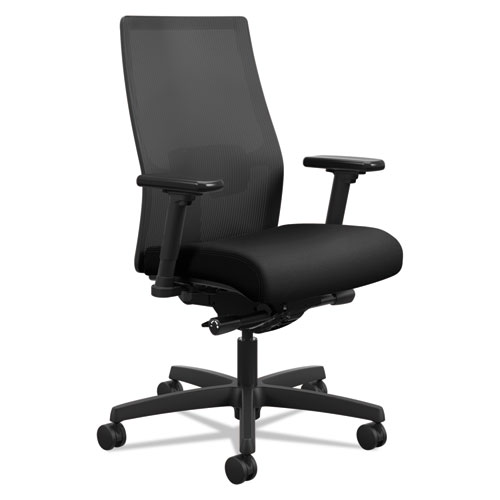 The best affordable office chair is the Hon Ignition 2.0 task chair. The Hon Ignition 2.0 is best known for its adjustability, including seat depth adjustment, tilt depth and lock adjustments, height-adjustable arms, and seat height adjustments. It also features adjustable lumbar support and supports up to 300lbs. The chair has a comfortable foam cushion and a mesh back that allows for breathability and great back support. Overall, the Hon Ignition 2.0 is a great office chair, and a budget friendly option.
#2. Alera Elusion Series Mesh Multifunction Chair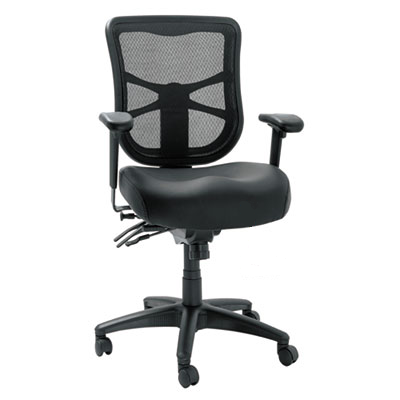 The Alera Elusion Series mesh Multifunction office chair is a close runner-up to the Hon Ignition 2.0 when it comes to affordable office chairs. The key features the Alera Elusion Series offers are comfortability, adjustability, and a very affordable price. The chair features a breathable mesh back and a thick contoured foam seat cushion. The armrests are adjustable and the back tilt is adjustable as well. The chair has a weight capacity of 275lbs.
Best Office Chairs Without Budget in Mind
If budget isn't a constraint for you, then there are plenty of options for higher-end comfortable office chairs whether for in-home use or at the office. The biggest differences between higher and lower costing chairs are the quality of materials, durability, and included features.
#1. Hon Ignition Series Executive Chair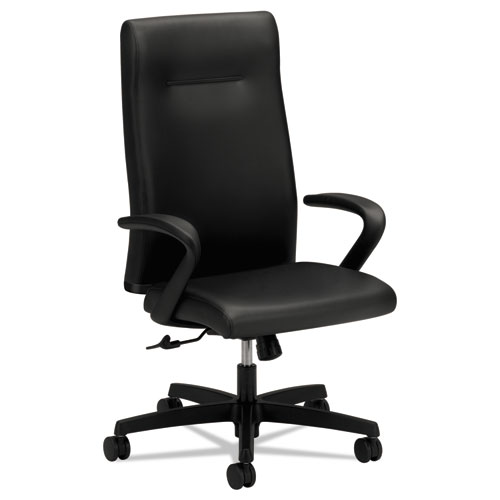 The Hon Ignition Series Executive Chair is the next step up from the Hon Ignitions Series 2.0 task chair. This chair brings comfortability to the next level with a high back, genuine leather surface, and pressure-activated armrests that adapt to the amount of pressure you put on them. The chair was also designed with simplicity in mind and offers extended levers and other adjustability pieces to make adjusting the chair as simple as possible. The Hon Ignition Series Executive chair holds up to 300lbs.
#2. Alera Wrigley Series Multifunction Task Chair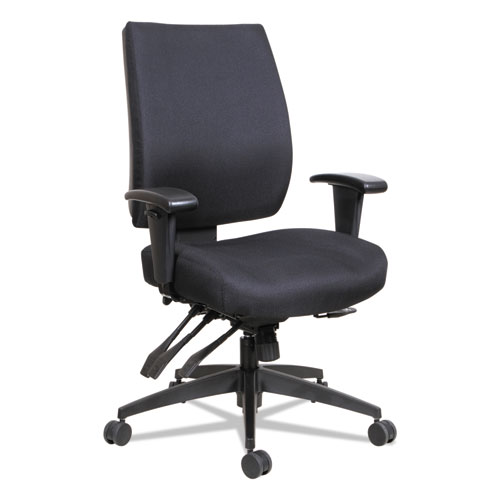 The Alera Wrigley Series multifunction task chair is comfortable, ergonomically designed, and perfect for people who need to sit all day. The seat and back are made of durable fabric, and the back has a hard impact-resistant plastic shell to bring even more durability to the table. The waterfall seat edge reduces pressure at the back of the knees, and padded arms are height and width adjustable. The multifunction mechanism allows for back angle adjustments and adjustable tilt, as well as free floating or infinite locking position for tilt. The chair is designed to be comfortable for long periods of time, which is perfect for anyone who works long hours in an office. The Alera Wrigley Series multifunction task chair can hold up to 275lbs.
As with any furniture product, it's important to pick something comfortable and long-lasting. If you have any questions on how to pick out the right chair for you, contact our team of experts today: Contact Us
Sources: NY Times | Gadget Review | CNN | Best Reviews | Office Chair Picks