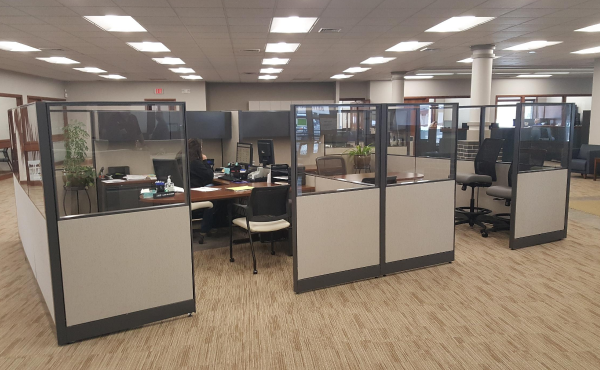 Rhyme has been designing custom furniture solutions for our clients for over 30 years. We have the ability to meet any businesses' needs for furniture and have put a system in place from start to finish to create a smooth process.
---
Customization From Start to Finish
Rhyme's customized solutions don't just stop with technology and printing. Rhyme offers a fully customizable approach to purchasing office furniture as well. With over 30 years of experience, our experts will work with you to plan, design, and install workplace furniture in a seamless and stress-free process.
Assessment & Collaboration
It all begins with a solid plan. Rhyme has dedicated Project Managers on staff that are Ergonomic Certified to work with you to find exactly what you're looking for. We help you pick out furniture that brings both comfort and style to your space. Once furniture is chosen, a space planning and design file is created for your project. This includes a 2D or plan view, and a 3D rendering to give you a full picture of what the solution will look like according to your specifications. Design services are always free and included to our clients.
The first rendering will show all measurements of the space and furniture from a birds eye view.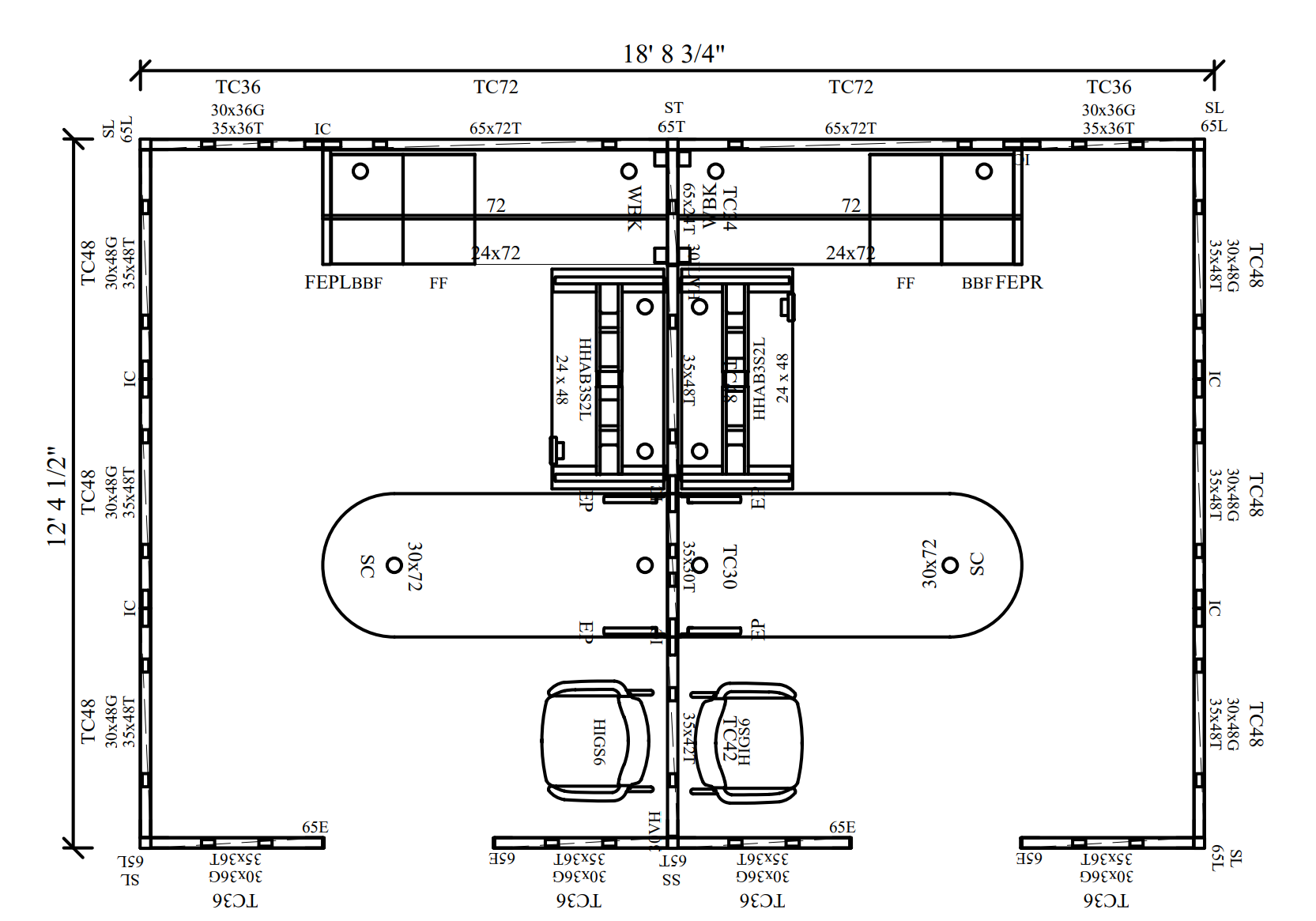 The second rendering will show a 3D view of the space.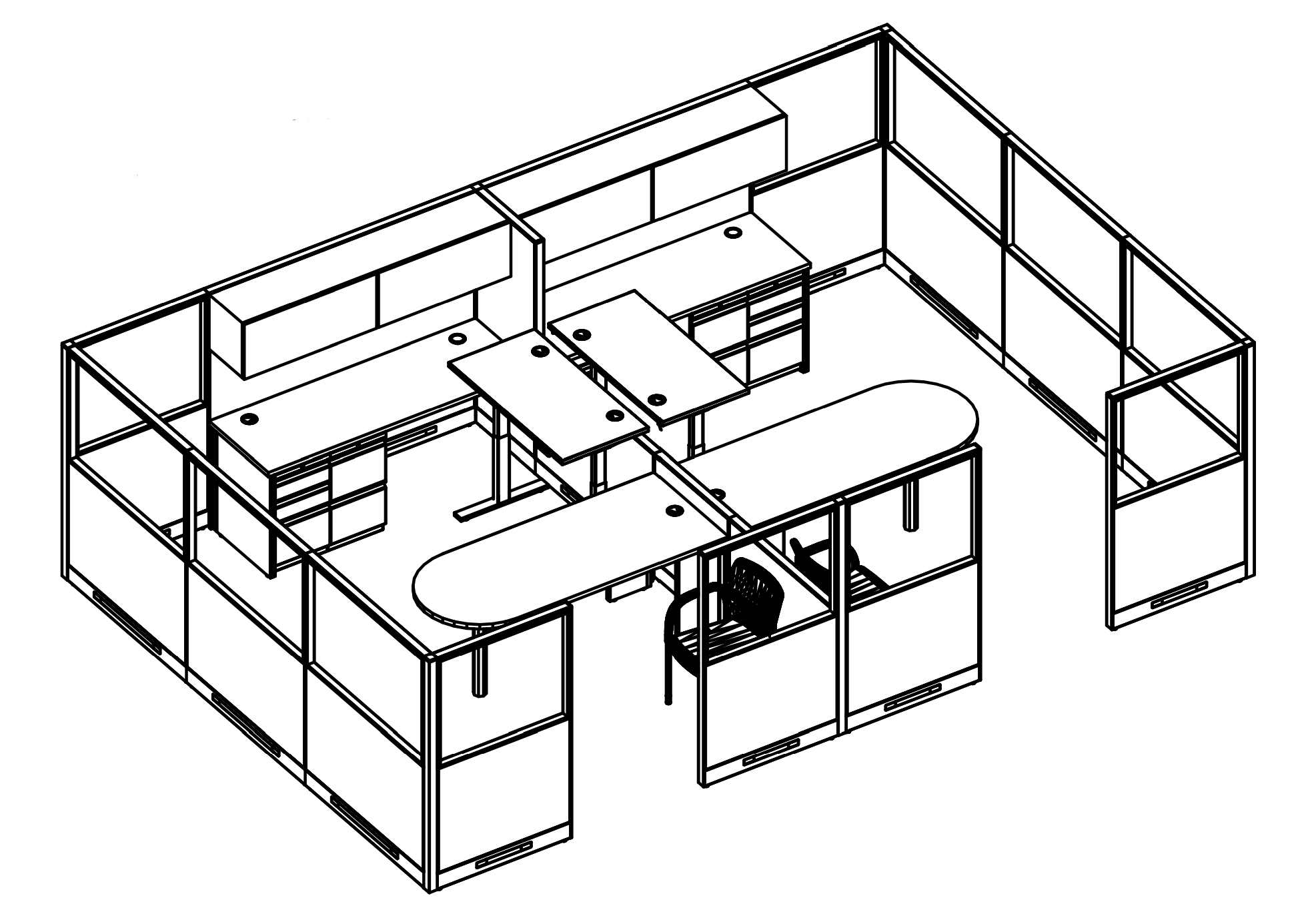 The final rendering will be 3D with full color to see the complete picture of the space. There will be each of these renderings for each space that is being designed.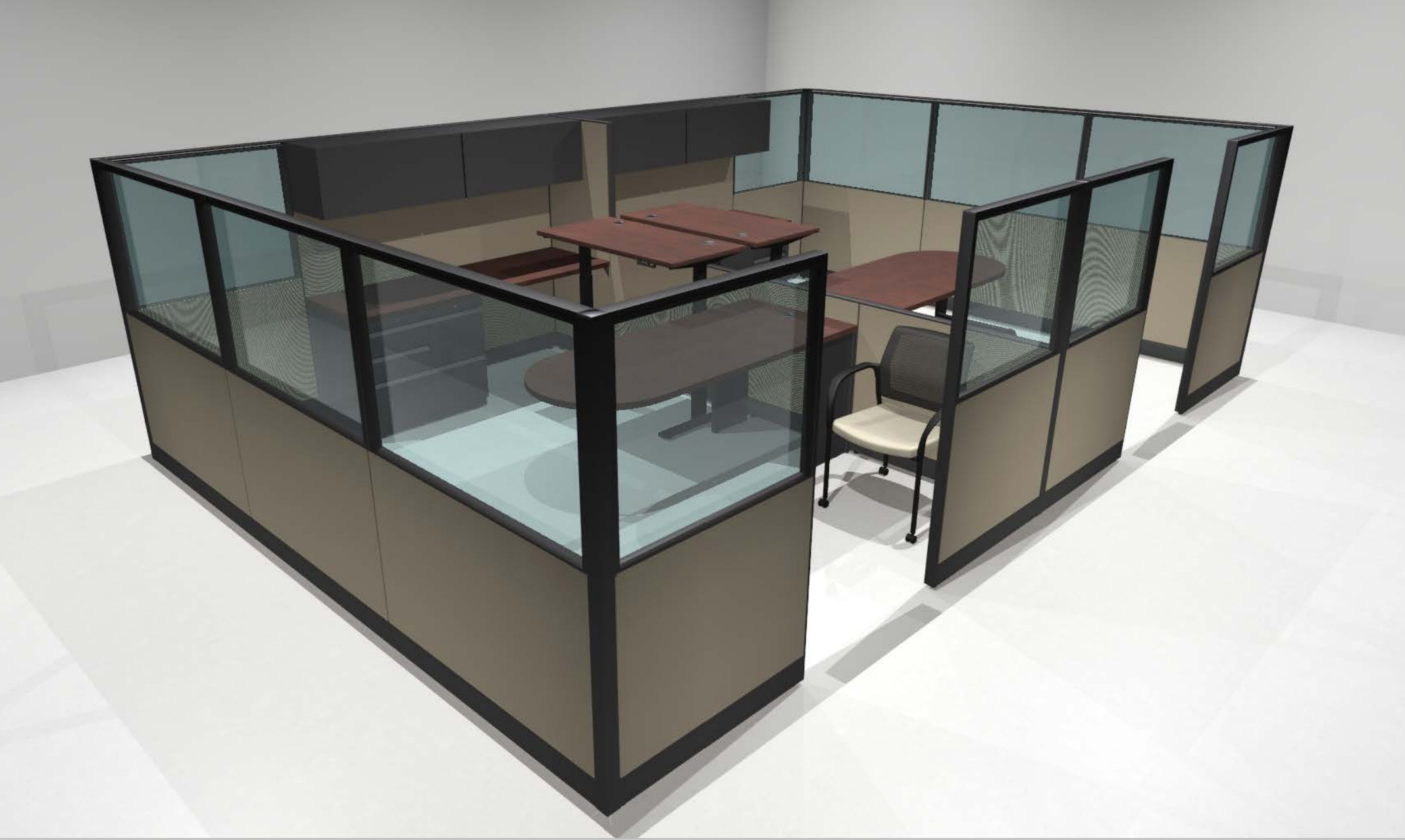 Developing a Project Timeline
After we determine your needs and find a solution, a timeline is established to ensure we're all on the same page with installation and implementation. If this is a large-scale project, renovation, or new build, we'll work with contractors and sub-contractors to develop an in-depth project schedule that makes installation as smooth as possible.
Set-Up, Delivery, & Installation
With delivery day scheduled and approaching, Rhyme's professional delivery and install team gets to work, and removes any waste associated with the installation. We offer this service at an affordable rate that goes above and beyond in terms of service and value received. Once everything is set up and working, we'll schedule a post installation meeting to wrap up.
Post Installation & Review
Once installation is complete the final step is to ensure the solution meets your standards. A Rhyme expert will work with your employees to show them how the furniture works, what the optimal ergonomic position is for the furniture, and see if there are any additional pieces needed to bring the best out of their workplace. It's important to us that the solution is exactly what we agreed it would be, which is why this final step is key. In renovations or new builds, a punch-list may be reviewed as well for project completion.