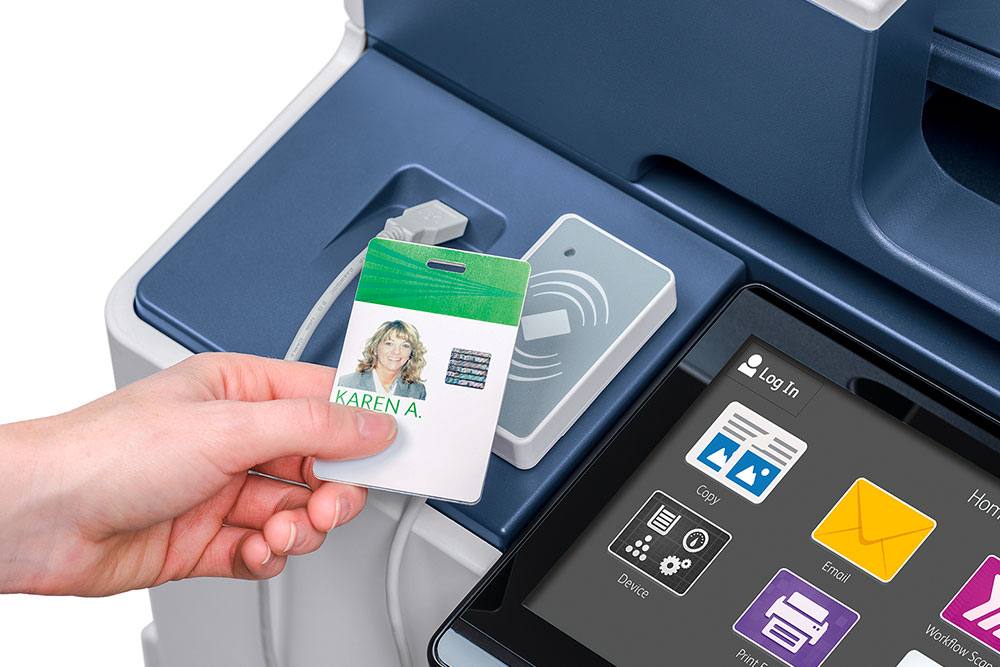 Covid-19 has changed the way we do a lot of things. From frequent hand washing, to constantly cleaning high-touch surfaces, we are all finding ways to adapt to this new normal. Technology has shifted to find new ways in which we can do everyday things with less contact than we did just a couple of months ago.
---
With devices like Alexa, we can turn on our lights, control our HVAC and even turn on our ovens. All HANDS-FREE.
This blog discusses a few different options your organization can utilize to reduce contact with office equipment, depending on the devices in your office. Both Sharp and Xerox offer simple solutions that make operating your copier hands-free, to keep your workplace safe and healthy.
Sharp MFP Voice
Use the power of your voice to ask the Sharp copier to make a copy or scan a document to yourself. You can even change optional settings such as quantity, color/monochrome, simplex/duplex, staple finishing and more.
You need two things to use Sharp's MFP Voice features.
An Amazon Alexa device, such as an Echo Dot, Echo or Echo Show connected to the internet.
A Sharp Essentials or Advances Series MFP
And with a few simple commands, you'll be copying and scanning hands-free in no time! Watch our short demo video to see it in action!
Gabi Voice for Xerox
Gabi Voice is an innovative solution that revolutionizes the way you interact with your Xerox MFP. It enables you to perform functions, such as copy, scan to email, fax, and secure print, only using your voice.
Gabi is a completely hands-free solution that can be used with the Xerox AltaLink Series of MFPs.
You need two things to use Gabi Voice features.
1-to-1 Gabi Smartbox: Ethernet/USB/Bluetooth equipped micro-controller device designed to communicate directly with the MFP.
Speaker: An on-premises dedicated and integrated microphone/speaker that aids the user in communication via voice. Connected directly to the Gabi Smartbox via USB.
Installing Gabi Voice is a breeze. Connect the Gabi Voice hub to the network and install the speaker/microphone device close to the AltaLink you want to control. That's it; you're up and running.
PaperCut Print Release w/ a card reader
PaperCut print release provides a simple solution that places jobs in a holding state until the user authenticates and releases the job at the printer. Users may have jobs automatically print after successful authentication with a card reader. This means no unnecessary filing through stacks of papers at the copier, trying to find your documents, limiting touch on what is normally a high-touch surface.
Just login into the PaperCut Dashboard through your web browser, choose the device you want to configure, under the devices tab and enable card authentication. Under Print Release settings, you can choose to automatically release jobs upon login.
Personal Stylus Pen with Touch-Screen MFP
Another simple and quick solution to touch-free printing is to give each of your employees a stylus pen. Stylus pens are easy to use and actually work better than your fingers on small touch-screen surfaces, like that of an MFP. If each MFP user, uses a stylus pen for MFP operations, it avoids touching the high-touch surface to help prevent the spread of germs. MFP's should also be regularly cleaned, to promote a healthy workspace. Read Rhyme's guide on How to Safely Sanitize Your MFP.
Contact us today to help create a touch-free print environment for your workplace.